Burials on the Web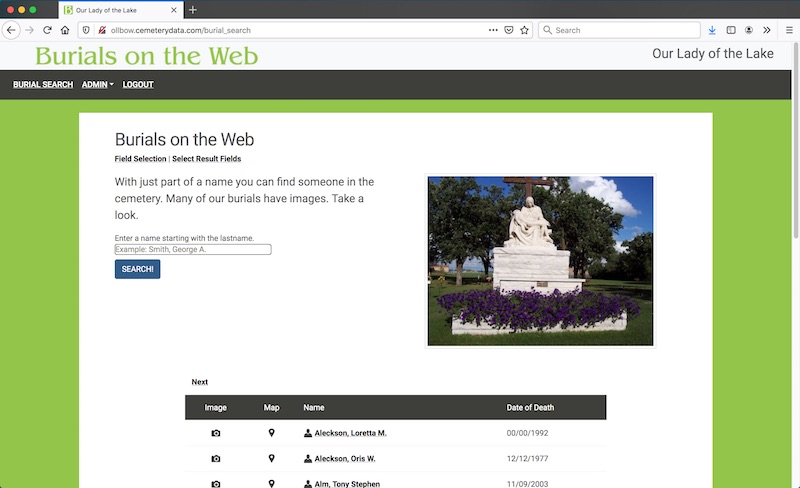 Burials on the Web is your portal to find loved ones in Our Lady of the Lake Cemetery or Immaculate Conception Cemetery.
Simply submit a name or even a portion of a name and we will display a list of matches for you to review. Using Burials on the Web is easy. Just enter a name and press "Find People". Enter the last name first.
For example, Smith, George A.
Find Burials